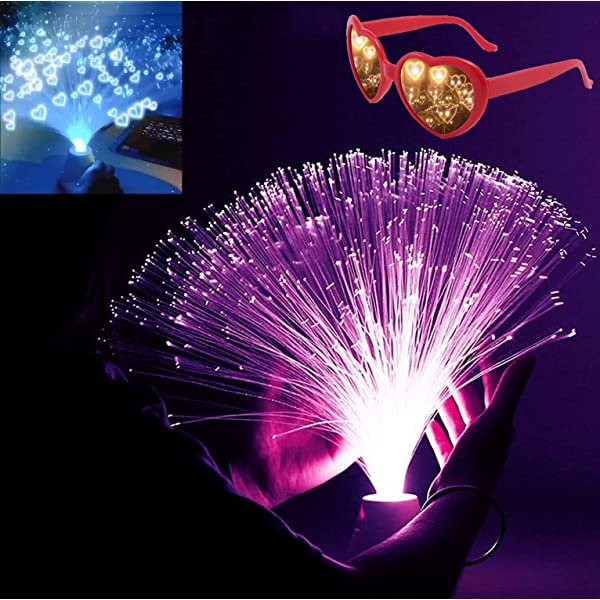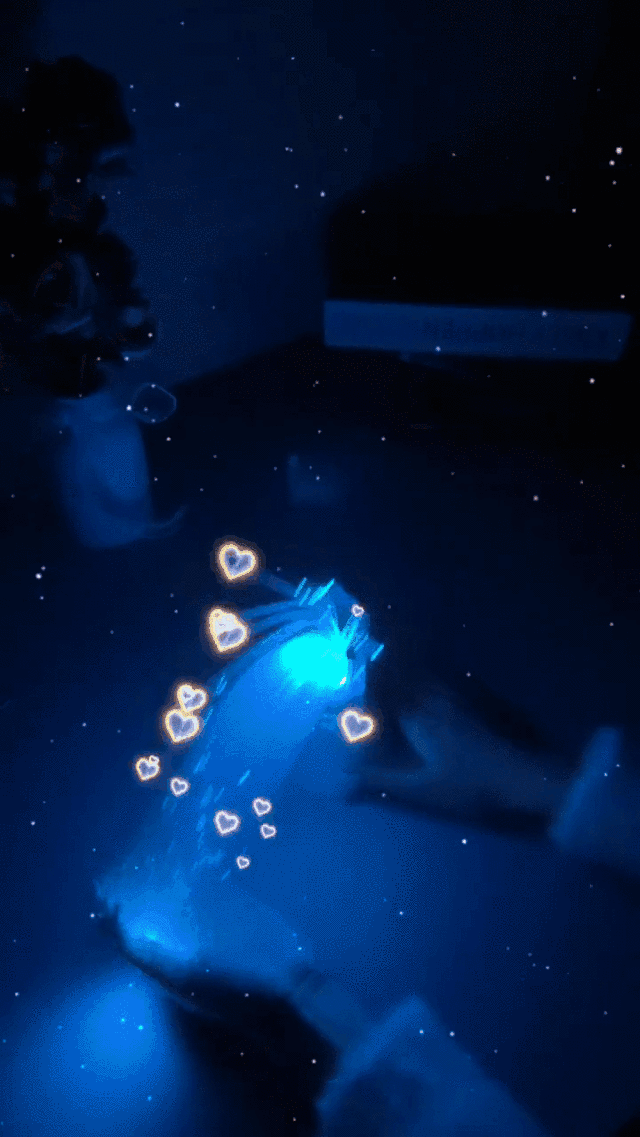 🌠Perfect Gift: This fiber optic light is equipped with our Heart Effect Diffraction Glasses, all the light you can see through the lens is magically turned into a heart shape. It will bring elegant design and a dreamy glow into your home. Present it as a housewarming gift, or a novel and fantastic gift for your families, friends, and colleagues even yourself.
🌠Warm Decoration: Great room decoration light for kids and adults. Colors changing creates a peaceful and delight environment. Set the mood for all festivals and joyful moments, such as Christmas, holiday, party, wedding, restaurant, shops, etc.
🌠Charging Table Lamp: Our fiber optic light does not need batteries, it can be charged by USB. 9 kinds of colors change automatically, suitable for home / office decor, living room or babies kids room, works also great as a perfect mood light to add romantic atmosphere in bedroom.
🌠Meticulous Design: Touch switch, comfortable hand feeling, sensitive touch, stepless dimming, refusal to dazzle. As A Party Light Or An Led Night Light. (It can be fixed to your favorite color by touching the switch).
🌠High Quality Materials: The fiber optic lamp uses high-quality LED lamp beads, which consumes little power, has high brightness, and does not generate heat. The base is made of high-quality PVC, which is environmentally friendly and non-toxic. Usb cyclic charging, long battery life, can be used for a long time.
This gorgeous Fiber Optic Lamp gives a little extra ambience to any room, party or social event. Thousands of long fiber strands fall about a white base to create a beautifully blue and mesmerizing glow. A beautiful gift multi-color fit for Any occasion Transform your home with this amazing new fiber optic lamp!
Specification:
Base Material: PVC
Power: 2W
Product Size: 94 x 310 mm
Power Supply: 1500 mAh large-capacity rechargeable battery
Type: 9 Colors
Package Includes: Fiber Optic Light x 1 USB Charging Cable x 1 Heart Effect Diffraction Glasses x 2 (color sent randomly)