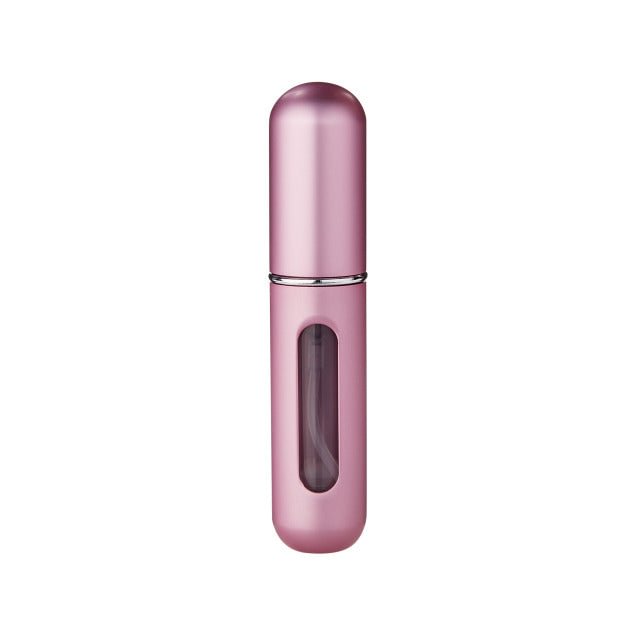 Our Portable Perfume Bottle has an Innovated design with a valve on the bottom of refillable perfume bottle, different with the common atomizer, it's easy to refill, insert the nozzle of your perfume bottle into valve at the base of atomizer. Pump up and down firmly until full, but do not over fill it!


Look no further than our 5ml Portable Refillable Perfume Spray Bottle! This stylish bottle features a sleek round design, and can be easily refilled with your favorite perfume or cologne. The perfect size for carrying in your purse or makeup bag, this bottle is a must-have for any fashionista on the go!
FEATURES:
Refills in seconds: Easy to refill, with a valve on the bottom of atomize;
Perfectly transfer: Your fragrance without spills or damaging exposure to air;
Durable and no leaking: Made of high-quality aluminum and the inside of durable plastic;
Wide occasion: Storing some of your favorite perfume/aftershave/makeup remover in a smaller container;
Portable: Lightweight, small in size, aircraft approved for carrying on baggage.



Totally free of glass, this perfume atomizer is leak proof and aircraft approved for carry-on baggage. It fits in the tiniest of clutch bags or pockets. Pick your favorite color!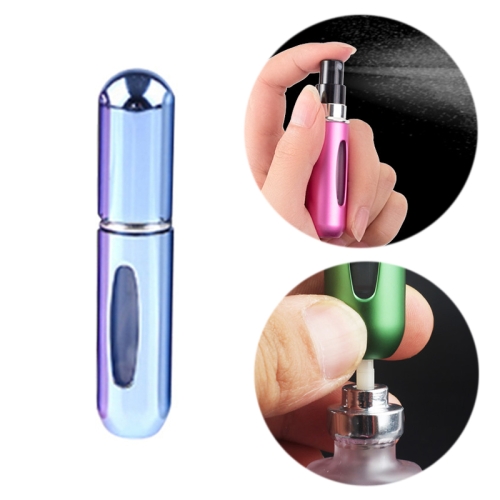 Package Includes:
1x Refillgo Perfume Bottle