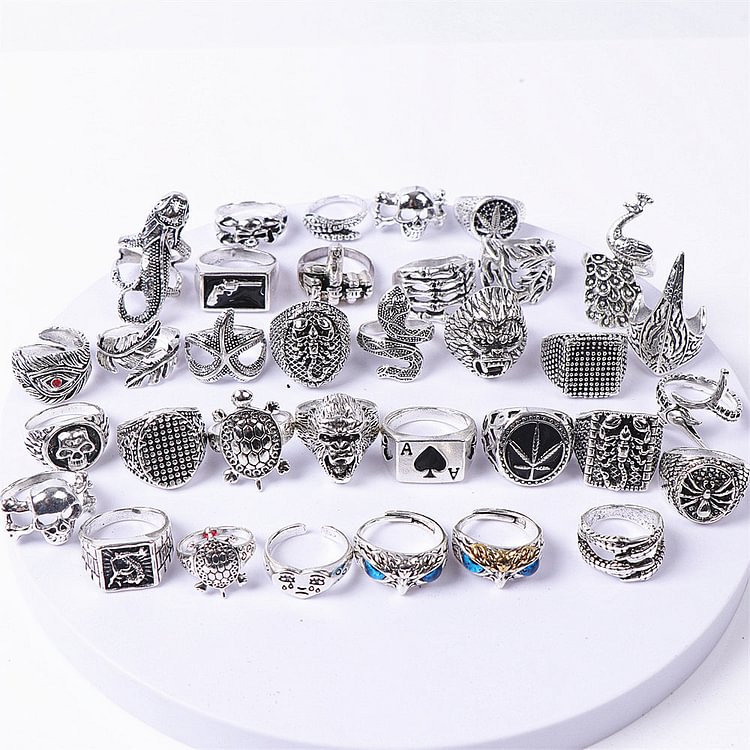 ATTENTION: Due to going viral on TikTok, this product is selling out extremely fast and we're expecting to be out of stock very shortly. Once we run out there will be a few months wait until we get back in stock. 
6 Reasons To Consider Getting Our Rings
The rings are made of

 

stainless steel. You won't get

 

green fingers

 

from our rings.
There are

 

different sizes and styles, so it doesn't matter if you're a man or woman, with big or small fingers :)
A normal ring usually costs $10-35

 

compared to our $0,4 - $1

 

per ring. 
Our rings are

 

waterproof. You won't need to worry about getting in the water with our rings.
With

 

this many rings,

 

you'll also be able to give some rings away as

 

gifts.
Our rings have

 

great quality

 

and we are so confident that if even 1 ring breaks, we'll give you a

 

full refund.