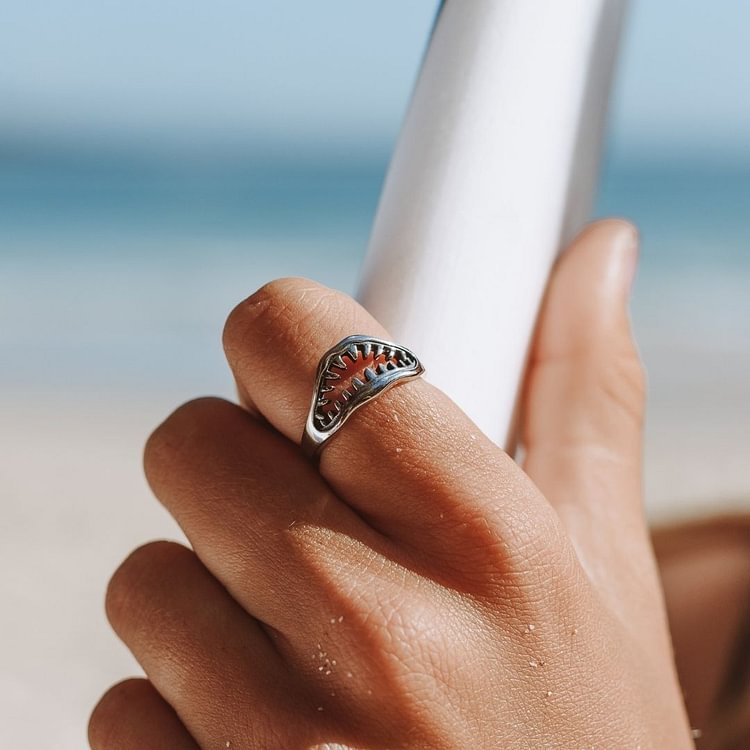 Sweet and dangerous, our Shark Jaw Ring is the perfect addition to any Ocean lovers's jewelry collection !
As apex predators, sharks move through the ocean's depths with fierceness and authority. Thus, the shark reminds you that once you've committed to something, providence will move through to make it happen. You just have to laser focus on what you want to achieve.
Show your respect for this amazing creature and reveal your fearless side with this adjustable Shark Jaw ring.
Stainless Steel
Slightly adjustable to any finger
Will never tarnish or turn your hand green!